For a young person with excellent credit score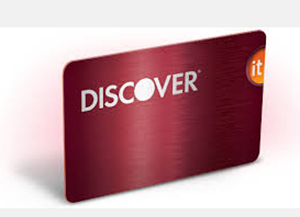 Discover it® is a credit card suitable for a young person with an excellent credit score (in the low 700's or better). Having an excellent credit score at a young age is actually not that difficult, so you may have a credit score of 700 or better even if your income is low. You may for instance have a history of proper maintenance of student loans, an autoloan and a credit card / secured credit card.
Discover it is the flagship card issued by Discover Financial Services. It is a successor to the Discover More card.
Highlights
Discover it has no annual fee, which is great if your on a tight budget but still want to use a credit card and keep improving your credit score.
For many young people, traveling abroad is an essential part of life. You will be happy to know that Discover it charges no foreign transaction fees.
One interesting feature of Discover it is the double Cash Back that you get for your first year, and after your first year, the T&C's for Discover it cash back is still great compared to most other cards.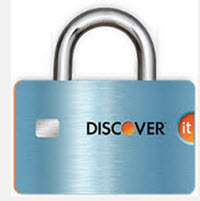 Discover it comes with low interest rates and generous conditions for late payment forgiveness. There is no overlimit fee, no late fee on your first late payment, and your first late payment will not raise your APR.
On each monthly statement for your Discover it, you can see your recent FICO Credit Score. This is a great feature for anyone, but especially for a young person that is trying to achieve a really high FICO Credit Score that will come in handy when it is time to make a major purchase such as a a house or condo.
To top it off, the Discover it customer support has a very good reputation.
Downside
You can only get Discover it if you have a high credit score.
Compared to VISA and MasterCard, Discover is less well known outside the United States and in some countries you may have difficulties finding outlets that accept Discover cards.
More information about Discover it
This information was obtained in 2016 and concerns the U.S. market. It is always a good idea to visit the Discover it site to make sure you get the latest updates before you make any decision.
5% cash bank (up to the quarterly maximum) for certain categories that change each quarter. Examples of categories are gasoline, home improvement stores and restaurants.
1% cash back on all other purchases.
During your first 12 months with Discover it, you get a special 0% introductory APR on purchases & balance transfers.
After your first 12 months, a variable purchase APR applies. At the time of writing, the lowest APR is 11.24% and the highest is 23.24%. A 3% fee is charged on each transferred balance.
If your Discover it card is stolen or misplaced, you can switch it off instantly using the handy Freeze It service from your mobile phone or online. This will prevent new purchases, cash advances and balance transfers.
If an unusual transaction is made, you will be alerted by phone, text or email.
Discover it at a glance
| | |
| --- | --- |
| Annual fee | $0 |
| Regular APR | Variable within the 11.24% – 23.24% span |
| Intro APR purchases | 0% |
| Intro term purchases | 12 months |
| Intro APR balance transfers | 0% |
| Intro term balance transfers | 12 months |

About the issuer
The Discover it card is issued by Discover Financial Services, Inc. This is a public company based in the United States and traded as DFS on the New York Stock Exchange. The company is considered large and stable enough to be included in the stock index S&P 500 Component.
The Discover Card was launched by Sears in 1985. With almost 50 million cardholders today, Discover Card is now the third largest credit card brand in the United States in terms of cards in force.
Unlike Visa and MasterCard, Discover Financial Services, Inc directly issues its cards (through its Discover Bank). When measured by card balances, Discover Bank is the fourth largest credit card issuer in the United States – only Bank of America, JPMorgan Chase and Citi are bigger.
In addition to issuing cards, Discover Financial Services, Inc operates the Discover and Pulse networks. Discover also markets various loans, including student loans, personal loans and home mortgage loans.
After acquiring the Pulse interbank network in 2004, Discover began offering Discover Debit card products to banks in 2006.