The public Wi-Fi scam
When you use an public Wi-Fi network to connect your device, fraudsters can gain access to private information, including credit card information. Even if you do not carry out credit card transactions while on the public network, you might still be unveiling information that can be used in more elaborate fraud attacks.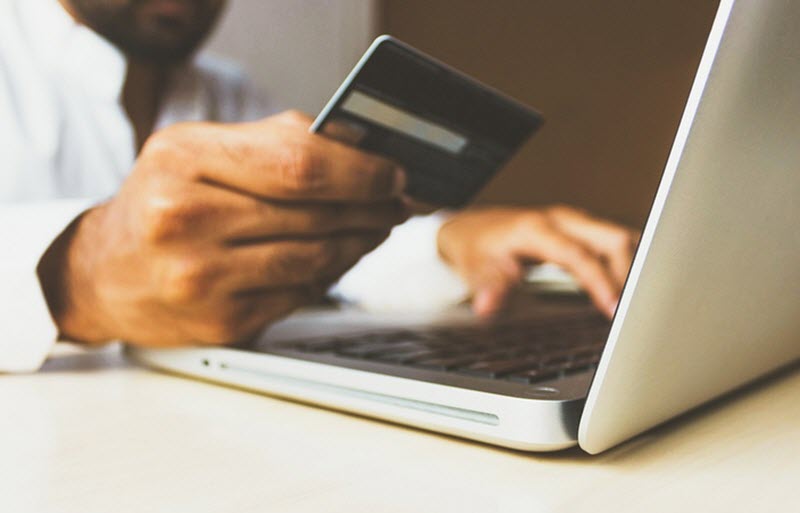 The fraudsters can either hack the Wi-Fi, or actually be the one providing the Wi-Fi in the first place. Some fraudsters will even set up public hotspots that will prompt you to submit your credit card information credentials to gain access. It is therefore a good idea to be cautious with public Wi-Fi connections.
Tips for reducing the risks
Avoid using public Wi-Fi hotspots unless you have confidence in the provider.
Avoid transmitting any sensitive information over a public Wi-Fi connection, even if you trust the provider.
Do not submit your credit card credentials to gain access to a public Wi-Fi.
Always have a high-level anti virus software installed on your devices.
Use a good VPN.
The reduced interest rate scam
We all want lower interest rates payments on our credit card debt, so it is no surprise that many credit card users are tempted when this offer seems to be on the table.
The typical reduced interest rate scam will work something like this:
You are approached by someone (over phone call, text, email, etc) claiming to work for either a big credit card corporation like VISA or MasterCard, or for a the credit card issuer where you have your account, e.g. Chase Bank.

Sometimes it is not a person on the phone, just a pre-recorded message and instructions for how to proceed.

The person/message explains that you are eligible for a substantial credit card interest rate reduction.

It is typically a very time-sensitive offer, and this is to put you under stress and encourage you to make a hasty move. Fraudsters do not want you to sleep on it, talk it over with a friend or contact your bank.

If you agree to the offer, the fraudsters will require private information from you, including credit card details.
Tips for reducing the risks
Do not agree to anything when someone cold-call (or message) you like this. Hang up and contact your bank or the credit card corporation directly instead, through one of the offical channels that you already know is real. If there is a legitimate campaign running, they should know about it.

Of course, the fraudsters do not want you to do that, so if you say something along the lines of "I´ll just call my bank tomorrow" they will give you very good reasons not to. The campaign is time-limited, you can not get this discount directly through the customer service, the campaign is run by a third-party, etcetera.

Do not engage with potential fraudsters. You do not have a duty to explain to them why you do not want to agree to their offer. Simply say "no, thanks" and immediately end the call.
Remember: A credit card issuer or bank do not want you to be reckless with your credit card credentials, so they would not run a campaign that forced you to behave like that.
Important: There are many variants of this scam and some are really elaborate. A few years ago, fraudsters took the time to actually create fake web sites before launching a cold-call campaign where they claimed the person could receive a substantially lowered credit card interest rate in exchange for a one-time fee. The fee ranged from $695 to $1495. More than 11,000 victims paid the fee before the fraudsters were caught. In April 2021, the Federal Trade Commission (FTC) announced that there would be a combined $11 million repayment made to the victims of the E.M. Systems and Services interest rate scam.